The Noble House of Rochester
| | |
| --- | --- |
| Lord Phillip Rochester | Heir to the Duchy of Andover, until its dissolution in 1575, at which time Andover became part of the Archduchy of Warwick. At the age of 25, Lord Phillip was conferred the March of Rosechester, but was allowed to keep the titular honor, Duke, in recognition of the family's undying faith and unswerving loyalty. Lord Phillip held the March of Rosechester until his death in 1620. |
---
Line of Succession
Lord Geoffrey, Duke of Andover

Duke of Rochester (1640-??)

​Marquis of Rosechester (1620-??)

Lord Geoffrey maintains a steadfast loyalty to the crown, though he nurses a cold hatred for the Duke of Andover, his Lordship Derwood Chesterfield, whom he believes to have wrested his family's rightful lands from him.

Lord Gregory

Earl of Sedgwick (1620-??)
​The consummate courtier, Lord Gregory is Envoy Extraordinaire to the Amicouvrian duchy. Lord Gregory provides special counsel to the Crown on diplomatic affairs between Amicouer and Warwick. Lord Gregory was instrumental in orchestrating key political marriages between Amicouer and Warwick to solidify the union between the two countries.
---
Lord Victor

Earl of Deaton (1620-40)
The middle brother, Lord Victor is often overlooked, but is in fact a loyal knight, brave and true. Victor distinguished himself in battle earning the rank of Knight of the Grand Cross in fighting for Southsea independence. Upon his return, the young lord--mischievous and something of a rebel--distressed his father by presenting his new Southsea bride, the quirky and demure Lady Maria Papellini.

Lord Peter

Sir Peter entered the knighthood with his brother Victor. Earning the rank of Knight-at-Arms, Peter is a true friend and a staunch knight. Sensitive and outgoing, Peter loves art and fashion and appreciates the finer things in life. After returning from Southsea, Peter was called to court to be recognized for his valor. He is currently seeking a title.

Lord Walter

Earl of Dorcester (1640-??)
Powered by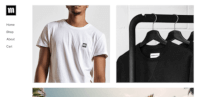 Create your own unique website with customizable templates.